National thematic meetings with WB Partners, Skopje, North Macedonia

National thematic meetings with WB Partners, Skopje, North Macedonia
Tuesday, 25 October, 2022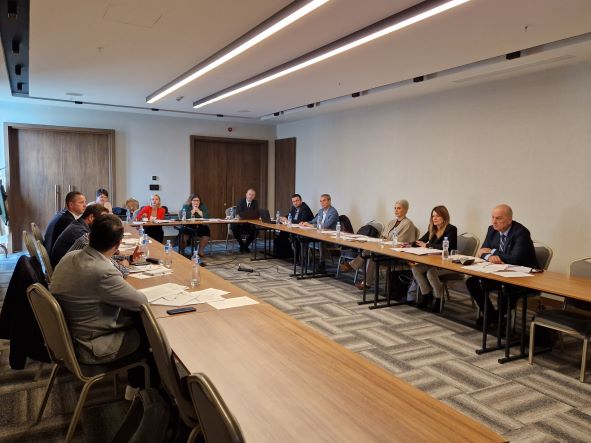 Following the IISG Board meeting of June 2022, the IISG Secretariat met with representatives of the Ministry of Interior (MoI) of North Macedonia on the 25th of October 2022, for further consultations regarding the mapping responses and mapping support.
The meeting aimed to expedite the work on mapping responses, the work on mapping support and providing information to the IISG Database, and discussing and agreeing on the visibility activities related to the IISG processes and final products.
During the meeting, consultations on the first inputs received from MoI regarding the responses, discussions on the first (pilot) narrative report based on the charts, and agreement on the timetable for finalizing the process. The mapping support discussions and providing information about the ongoing projects of the IISG Database were the main topics.
The MoI of North Macedonia agreed that the inputs for the new response mapping report and comments will be submitted by the end of November 2022, and the IISG Secretariat will be notified regarding the official persons using the IISG Database.
The IISG Secretariat was represented by the Senior Expert/Deputy Head, Ms. Maja Pinjo Talevska, and Subject Matter Expert, Mr. Eros Andoni.