Regional Network of National CT-P/CVE Coordinators (RNNC) of the Western Balkans (WB)

Regional Network of National CT-P/CVE Coordinators (RNNC) of the Western Balkans (WB)
11/10/2022 @ 09:00

-

16:30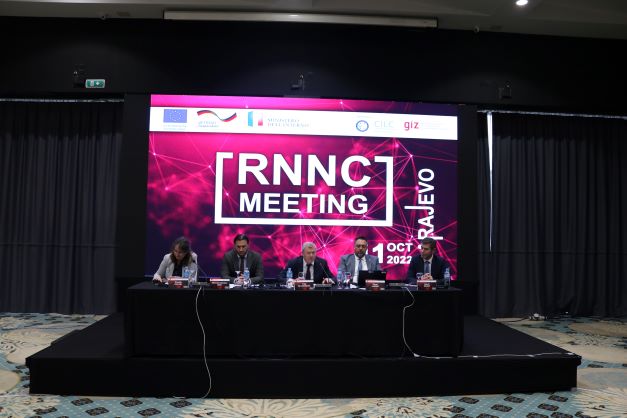 The IISG Secretariat participated on the 11th of October 2022 at the Regional Network of National CT-PCVE Coordinators (RNNC) of the Western Balkans in Sarajevo. The main objective of the meeting was to strengthen the cross–border cooperation to counter serious organized crime in the Western Balkans with institutions and networks of the EU.
This format of gathering is applied since 2018, by the EU CTWB coordinator twice a year.
The IISG Secretariat used the opportunity to present the work and invite stakeholders to work together. Members of this network are already working on the Pillar 1 (WBCTi) frame and did contribute to all products, such as needs mapping, response mapping, and IISG Database. The IISG Secretariat elaborated on the synergies in regard to the work that the network does under the Joint Action Plan and the contribution coming to the IISG from other partners.