National Thematic meetings with WB Partner in Sarajevo, Bosnia and Herzegovina, 12 of December 2022

National Thematic meetings with WB Partner in Sarajevo, Bosnia and Herzegovina, 12 of December 2022
Monday, 12 December, 2022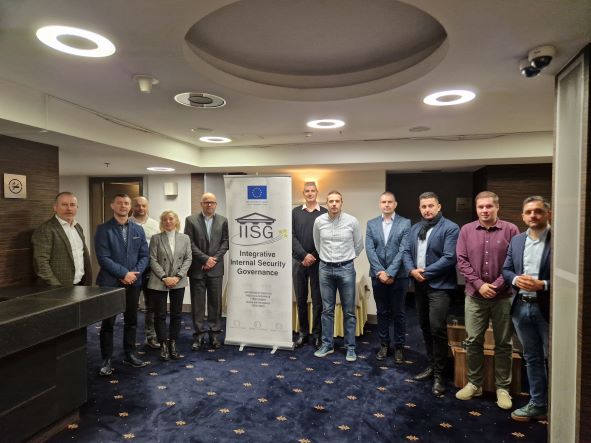 The IISG Secretariat held a meeting in Sarajevo, organised in two sessions with each of the three structures per IISG pillar. The aim of the meetings was to step up the work on mapping responses, mapping support, and providing information to the IISG Database.
During both sessions, the IISG representatives of Bosnia and Herzegovina agreed on the proposed filters for the response mapping for Year 2.
Bosnia and Herzegovina agreed to provide information on the 2022 response mapping report by the end of January 2023. The Ministry of Security has appointed persons for Pillar 1 WBCTi and Pillar 2 – WBCSCi regarding the IISG Database and collecting project information. As regards Pillar 3 – WBBSi, the Ministry of Security of Bosnia and Herzegovina will nominate a designated person for the IISG Database.
The IISG Secretariat was represented by the Deputy Head/Senior Expert, Ms. Maja Pinjo Talevska, IISG Subject Matter Expert, Mr. Eros Andoni, and IISG Project Assistant, Mr. Ibrahim Begic.