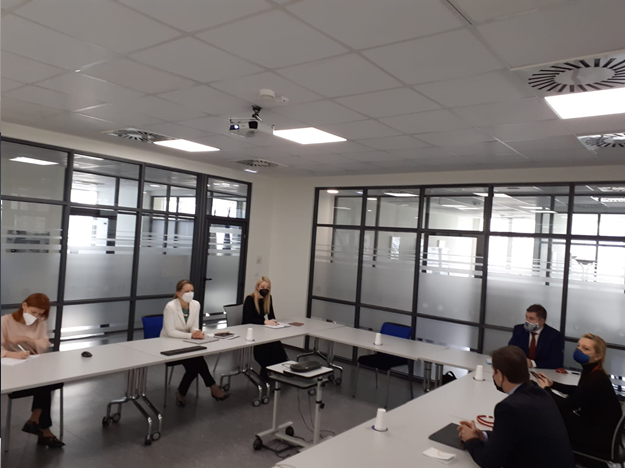 The Integrative Internal Security Governance (IISG) Secretariat held a meeting with the SEESAC team on 19 February in Belgrade, in the premises of the SEESAC in UN House in Belgrade. The aim of the meeting was to define the SEESAC role in developing the three needs mapping reports.
The IISG Secretariat sought to exchange experiences on the regional cooperation with SEESAC, to consult their engagements in needs mapping for Pillar 2 WBCSCi and to plan the future activities. The first meeting in person with SEESAC team was very successful in which the IISG concept and the role of the Support Group were elaborated in more details.
SEESAC expressed positive attitude towards the future work of IISG and will be willing to participate actively in the mapping response exercise.
SEESAC representatives shared and exchanged the regional experiences with the IISG Secretariat.