IISG National-level coordination meetings in Podgorica, Montenegro

IISG National-level coordination meetings in Podgorica, Montenegro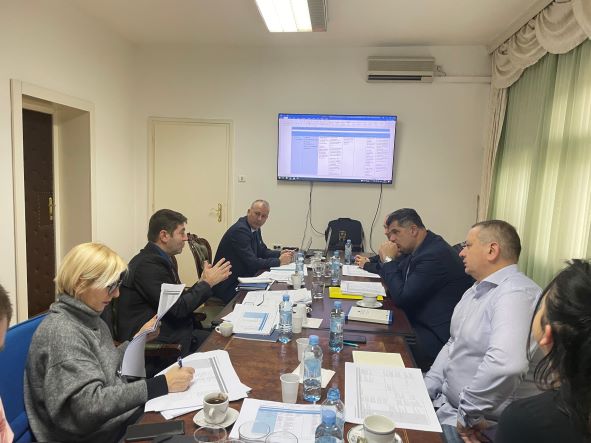 The IISG Secretariat organized the National-level thematic coordination meetings in Podgorica on the 23rd and 24th of December 2021.
The meetings gathered designated persons from the Ministry of the Interior of Montenegro in charge of the IISG agenda.
The aim of the meeting was to finalize the needs mapping report for 3 Pillars, WBCTi, WBCSCi, and WBBSi, to define the indicators related to the needs, which will be transferred to the response mapping methodology, to finalize the IISG database methodology and to define roles and procedures in regard to the project's information which will be provided in the IISG database.
The two-day mission resulted in the conclusion that the needs listed on four sub-charts for all three IISG pillars are recognized as the final official version, based on the evidence provided to the IISG Secretariat from the WB Partners. The IISG Secretariat will prepare the final charts with all inputs provided during the consultations and deliver the final product for final approval.