IISG national-level coordination meetings in Pristina, Kosovo*

IISG national-level coordination meetings in Pristina, Kosovo*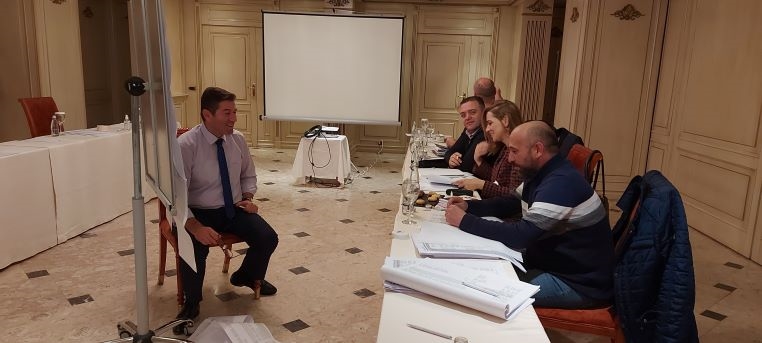 As part of the overall IISG process, the IISG Secretariat held two-day consultations with partners in Pristina, on the 16th and 17th of December 2021. The IISG Secretariat was represented by the Head of the IISG Secretariat, Mr. Agron Sojati, and the senior expert/Deputy Head of the IISG Secretariat, Ms. Maja Pinjo Talevska.
The national consultations were organized to finalize the needs mapping report for the 3 Pillars of the IISG process and to define the indicators related to the needs.
The consultations included discussions on each need, as well as talks on additional proposals on the process of finalizing the Biennial, Needs Mapping report for Western Balkan Countering Terrorism initiative (WBCTi), Western Balkan Countering Serious Crime initiative (WBCSCi), and Western Balkan Border Security initiative (WBBSi) was done.