IISG National-level coordination meetings in Tirana, Albania

IISG National-level coordination meetings in Tirana, Albania
Tuesday, 21 December, 2021

-

Wednesday, 22 December, 2021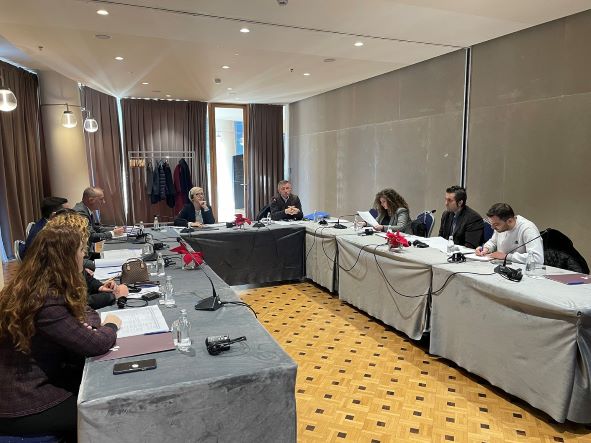 On the 21st – 22nd of December 2021, the IISG Secretariat organized the National-level thematic coordination meetings in Tirana. The sessions were scheduled with designated persons from the Ministry of Interior of Albania to discuss the process of finalizing the Biennial Needs Mapping report for WBCTi, WBCSCi, and WBBSi, to be sent to Governing Board for adoption, discuss the response mapping methodology and finalise the IISG Database methodology regarding the information to be provided in the IISG Database.
During the two-day meetings the participants were engaged in the needs mapping process, discussing and verifying the needs and response mapping methodology presented by the IISG Secretariat, who provided a comprehensive presentation on the IISG database methodology and clarified issues related to providing the information in the IISG database. . The IISG Secretariat will prepare the final charts with all inputs provided during the consultations and deliver the final product for final approval.
The IISG Secretariat was represented by senior expert/Deputy Head of IISG Secretariat, Ms. Maja Pinjo Talevska, and IISG subject matter expert, Mr. Eros Andoni.