National thematic meeting held in Sarajevo, Bosnia and Herzegovina, with Western Balkan Partners

National thematic meeting held in Sarajevo, Bosnia and Herzegovina, with Western Balkan Partners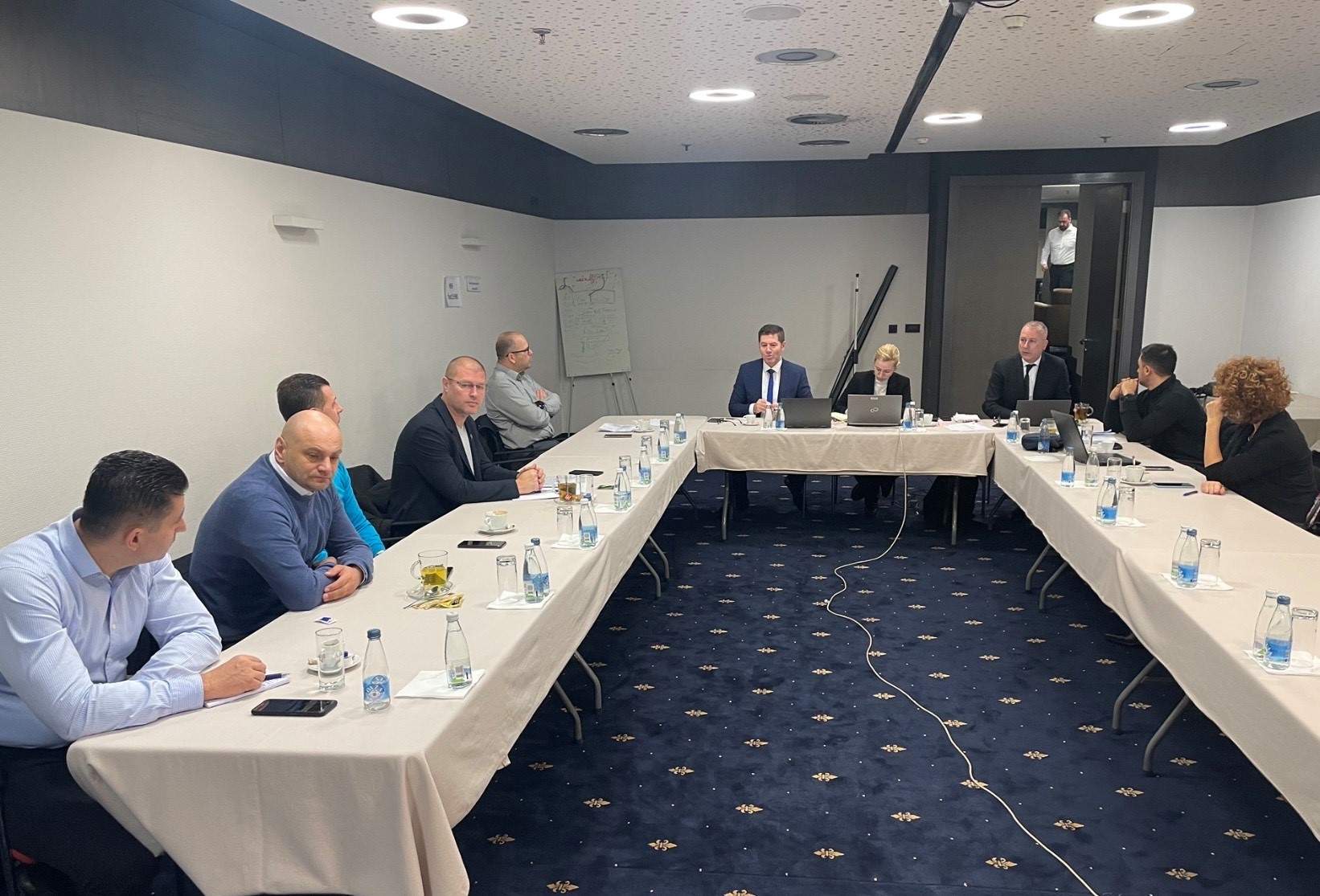 Following the last National thematic meeting with partners from Bosnia and Hercegovina held on 12 December 2022 and 31 January 2023, and its conclusions, and aiming to step up the processes of mapping the responses and support, the IISG Secretariat organised follow-up meetings with  Bosnia and Herzegovina partners to finalise the work on mapping the responses for 2022. The meeting was held in Sarajevo, on 14 February 2023.
The opening remarks were provided by IISG HoS, Mr. Agron Sojati, who provided a few points on the bigger picture of IISG. He explained that the IISG process has been constantly growing, making solid and recognisable results through the developed products. Mr. Sojati said that the meeting was proof of the dedication of representatives of Bosnia and Herzegovina to contributing to the process and developing solid documents, which will ultimately be helpful not only to them, but also to the donor community.
During the meeting, the inputs provided by the Bosnia and Herzegovina authorities on mapped responses for all three pillars were discussed with the IISG Secretariat.
The IISG structures in Bosnia and Herzegovina discussed and finalised the inputs for Pillar 1 – WB Countering Terrorism initiative, and Pillar 3 – WB Border Security initiative, while the additional meeting will be held only for Pillar 2 – WB Countering Serious Crime initiative at the offices of the IISG Secretariat on 21 February 2023.
Following the last meeting, the Secretariat will start working on the development of the narrative response mapping report for year 2.
The IISG Secretariat was represented by Agron Sojati, Head of IISG Secretariat (IISG HoS), Maja Pinjo Talevska, IISG Deputy Head/Senior Expert, and Eros Andoni, IISG Subject Matter Expert.