Regional Support Group Meeting – WBCSCi Pillar, Tirana, Albania

Regional Support Group Meeting – WBCSCi Pillar, Tirana, Albania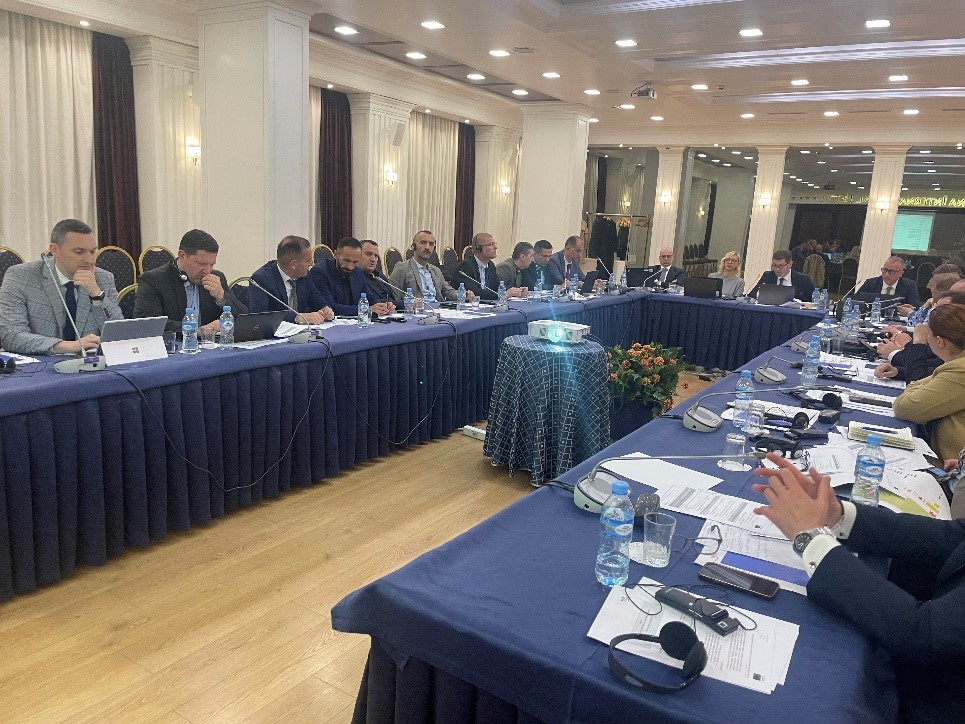 Following the finalisation of the process of analysis for the response mapping reports, the IISG Secretariat organised the 5th Regional Support Group meeting on Pillar 2 – Western Balkans Counter Serious Crime initiative (WBCSCi), on 25th of April 2023, in Tirana.
Representatives of Western Balkans Partners, CEPOL, OSCE, Austria, Bulgaria, Italy, Greece, and GIZ discussed and decided on finalising the response mapping reports for 2021 – 2022, and on the process of populating the IISG Database.
DG NEAR encouraged the IISG members to proactively engage in providing information on projects for the IISG Database.
The IISG Secretariat encouraged partners to effectively participate and ensure an uninterrupted process of exchange of data and communication channels regarding the IISG activities.