IISG Regional Support Group Meeting – WBCTi, Montenegro

IISG Regional Support Group Meeting – WBCTi, Montenegro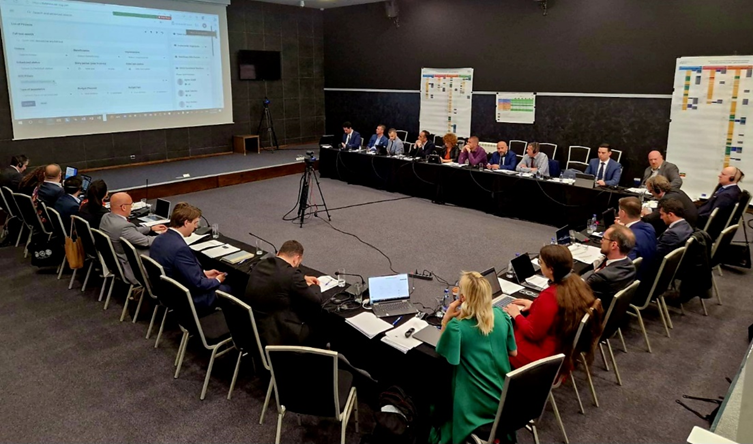 Following the finalisation of the process of analysis of the response mapping reports for 2021 and 2022, the IISG Secretariat organised the Regional Support Working Group meeting for Pillar 1, Western Balkans Counter-Terrorism initiative (WBCTi) on 27th of April 2023, in Budva.
Representatives of Western Balkans Partners, DG NEAR, Austria, Italy, Greece, Slovenia, and USA focused on discussions related to finalising the response mapping report for both years, 2021 and 2022, and the IISG Database.
The representatives agreed on the narrative report for the year 2021 and the document to be put up for adoption at the next IISG Board meeting. Regarding the inputs for the year 2022, the representatives provided additional inputs on several responses.
The IISG Secretariat urged the Support Group members (Austria, Slovenia, EC, etc.) to provide analytical (capacity) support to the IISG Secretariat in future activities related to the needs mapping, response mapping, and the IISG Database.
The IISG Secretariat encouraged partners to effectively participate and ensure an uninterrupted process of exchange of data and communication channels regarding the IISG activities.