IISG Regional Support Group Meeting – WBBSi, North Macedonia

IISG Regional Support Group Meeting – WBBSi, North Macedonia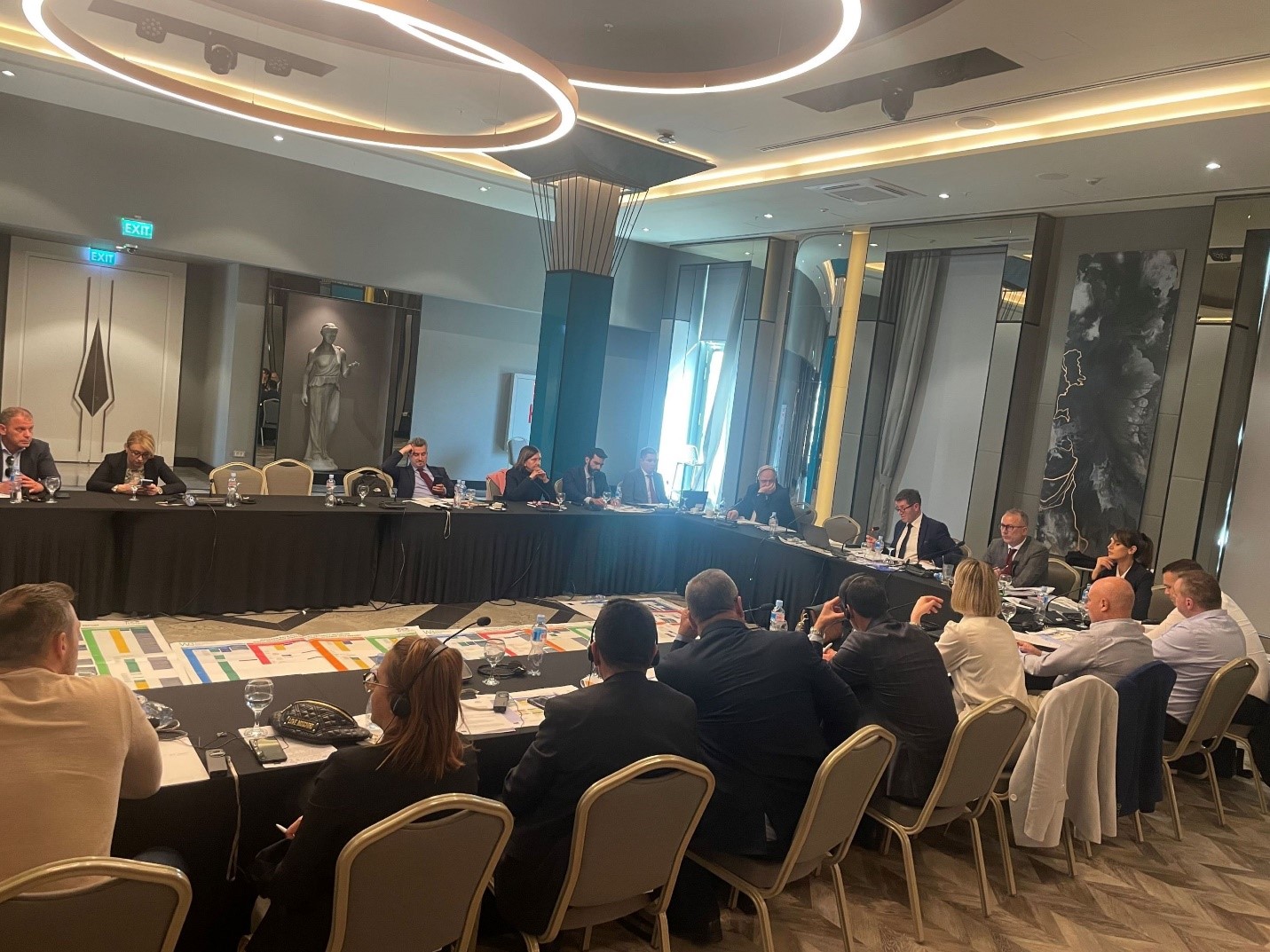 The IISG Secretariat organised the 5th Regional Support Group meeting for Pillar 3, Western Balkans Border Security initiative (WBBSi), on the 28th of April 2023 in Skopje. This meeting focused on consultations related to finalising the response mapping reports for the years 2021 and 2022. The IISG Database was also discussed during the consultations, with the aim of presenting the inputs gathered so far in the IISG Database and agreeing on the way forward in terms of setting the milestones for the upcoming IISG Board meeting.
The meeting was attended by representatives of Western Balkans Partners, DG NEAR, JCP, FRONTEX, MARRI, Italy, Greece and Bulgaria who discussed the finalisation of the response mapping report for both years, 2021 and 2022, and the IISG Database.
The WB partners confirmed their inputs provided to the IISG Secretariat on Reponses for the year 2021 and agreed to put forward the first Annual Response Mapping Report at the next IISG Board meeting for approval by the Ministers. Several partners requested additional time to update the very latest developments on the responses for the year 2022.
The meeting concluded by tasking the IISG Secretariat with preparing the draft analysis of the ongoing projects related to IISG pillar 3, as a direct output from the Database. Regarding the narrative Annual Response Mapping Report for year 2, the IISG Secretariat will prepare the draft document and send it to the partners for their contributions regarding the analysis per each filter and conclusion.