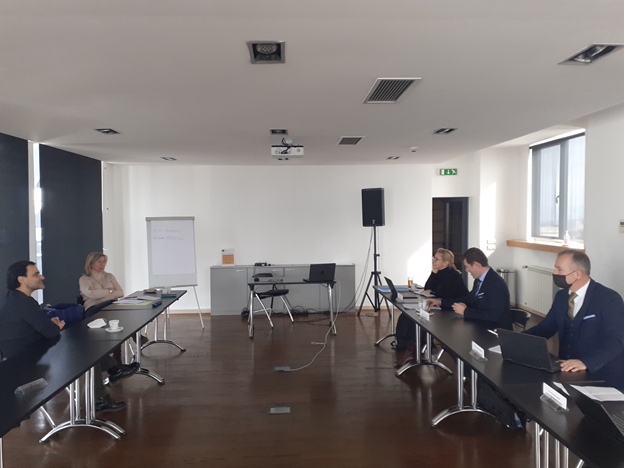 The Integrative Internal Security Governance (IISG) Secretariat organised meeting with the representatives from the Delegation of the European Union (EUD) in Belgrade on the 19th of February 2021. The meeting presented first official consultation held between the IISG Secretariat and the representatives from the EUD in Belgrade.
The meeting was organised with the aim for the IISG Secretariat to provide more detailed information on the state of play of the IISG process, following the 5th IISG Board meeting and the call from European Commission on the Secretariat and the Support Group to deploy all resources to deliver the first mapping product within six months from the Board Meeting.
During the meeting quality information were exchanged, as well as valuable advices received from EUD, such as the recommendation that the IISG processes should be results oriented. The EUD in Belgrade ensured that there will be sufficient level of cooperation between EUD Belgrade and IISG Secretariat on the IISG processes. The representatives from both institutions agreed to invite each other in all organised activities related to security which fits to the IISG mission and tasks.