26th November 2019, Ljubljana, Slovenia – Joint Meeting of the Western Balkans Risk Analysis Network (WB RAN) and the Counter-Terrorism Initiative (CTI) Network establishes new synergies
06/01/2021
Posted by:

admin-iisg

Category:

Activities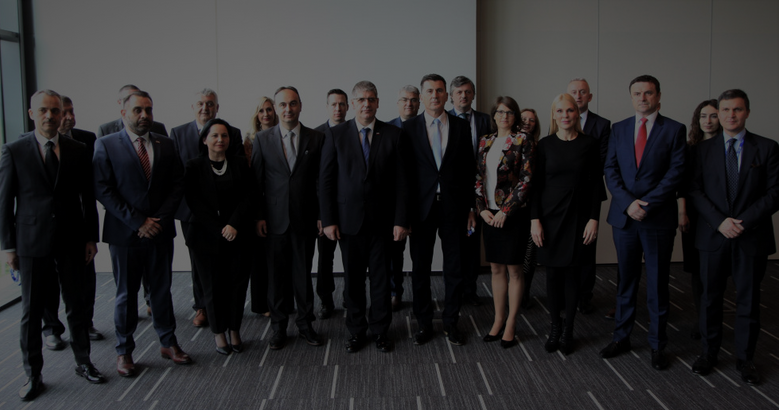 On 26th December 2019, the European Border and Coast Guard Agency (Frontex) Risk Analysis Unit and the Slovenian Criminal Police Directorate convened the members of the two respective networks focusing on the Western Balkan region – the Counter-Terrorism Initiative (CTI) Network chaired by Slovenia and the WB RAN Network led by Frontex. Following their respective separate operational meetings addressing operational challenges in the Western Balkans, they held their first joint meeting discussing EU-Western Balkan engagement in the fight against terrorism.
They addressed specific EU tools intended for border services in their effort of detecting returning Foreign Terrorist Fighters (FTFs) through the region and provided joint input for the purpose of tailoring those tools to the needs of the Western Balkans. The CTI Network members (Albania, BiH, Montenegro, North Macedonia, Serbia, Slovenia, Austria, Czechia, Europol and Interpol) provided useful input for the purpose of planning new tools at the EU level and for their future operationalisation.
Participants at the joint meeting also shared information on shared challenges and cases they have dealt with relating to the challenge of returnees. The IISG Support Group supports this synergic action and the endeavours of the operational network CTI as well as the Western Balkan authorities in general in their operational efforts, cooperation with EU agencies and Member States, and further capacity-building through the IISG's 1st pillar – the Western Balkan Counter-Terrorism Initiative WBCTi).