IISG Secretariat host CEPOL WB PaCT

IISG Secretariat host CEPOL WB PaCT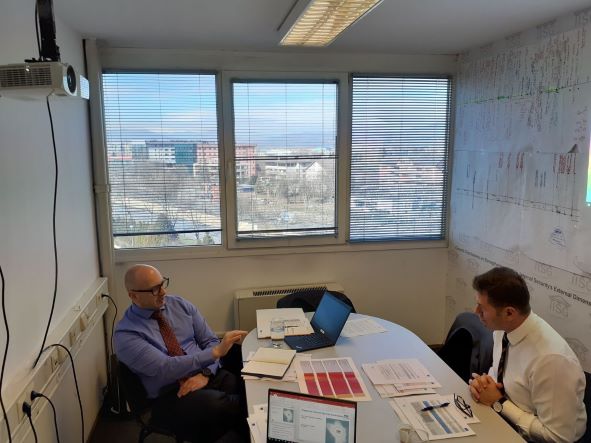 The meeting between the IISG Secretariat and the CEPOL took place on the 23rd of February 2022, at the premises of the IISG Secretariat at the request of CEPOL. The aim of the meeting was to brief respective organizations, on the current progress of both projects, where the IISG Secretariat is planning to exchange experiences on regional cooperation, to consult the CEPOL engagements in needs mapping for the three IISG Pillars, and enable synergies in the future activities with the CEPOL.
The IISG HoS provided detailed analyses for all three pillars in regard to the needs expressed by WB Partners. Another important topic was to discuss the partnership and the CEPOL membership on the IISG platform.
The CEPOL WB PaCT representative expressed his willingness to have CEPOL included in the list of members for the IISG process. However, this will require internal procedure from the CEPOL side. It was agreed during the meeting that a letter of intent would be distributed. The meeting concluded with an agreement for both parties to inform each other in the future, about the processes and the final products, to avoid overlaps and duplications. The IISG Secretariat was represented at this meeting by the Head of Secretariat (HoS)/Action Leader, Mr. Agron Sojati, and the CEPOL by Mr. Peter Krajnyak, Project Manager CEPOL WB PaCT.