IISG Secretariat meeting in Skopje, North Macedonia

IISG Secretariat meeting in Skopje, North Macedonia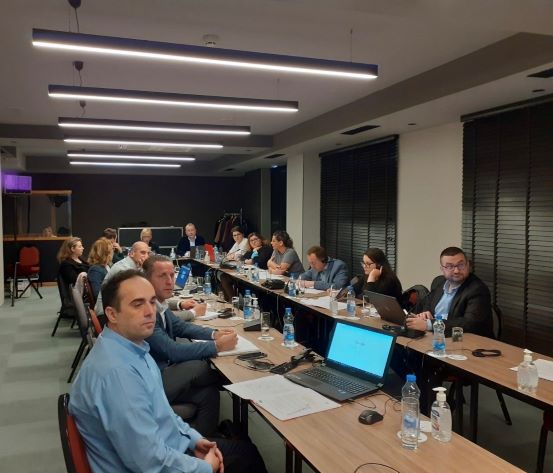 The IISG Secretariat organized a two-day meeting in Skopje, on the 31st of March 2022 and the 1st of April 2022 with the designated persons appointed by the Ministry of Interior of North Macedonia regarding the IISG Database process.
The aim of the meeting was to discuss the Methodology for mapping support to the IISG needs through the IISG Database (IISG-D), as well as to make data entry on the IISG Database on the available projects.
The meeting was opened by Ms. Maja Pinjo Talevska, Senior expert/Deputy Head of the IISG Secretariat Ms. Pinjo Talevska providing an explanation of the main features of the Methodology and the process of data entry into the IISG-D. The meeting was supported by Ms. Marija Ancevska, IISG Coordinator for North Macedonia, and IISG Subject Matter Expert, Mr. Eros Andoni.
The IT expert from the company that developed the IISG Database, guided the participants and provided an explanation during the two-day meeting.
The participants used the two days to discuss every detail of the platform. They were also individually involved in the operational part of the workshop, where each of the designated persons for the 3 Pillars, where offered possibility to independently enter project details into the platform. This has been shown as a very practical tool, resulting in having a clear understanding of the functionality of the platform and the process of data entry.