Working session on the IISG Database in Tirana, Albania

Working session on the IISG Database in Tirana, Albania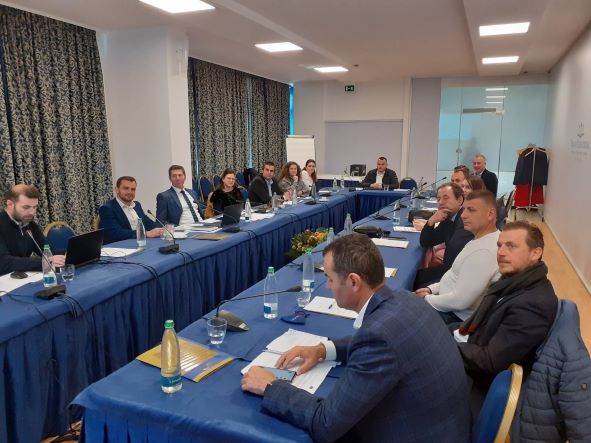 The IISG Secretariat organized a two-day working session in Tirana, Albania on the 29th and 30th of March 2022 with the representatives of the Directorate of Projects, Strategies, and other Law Enforcement Departments, Ministry of Interior, Albania. This working session served to familiarize participants with the process of populating the IISG Database, with information in regard to ongoing projects, in all 3 Pillars. The two-day working meetings served as excellent opportunities to clarify all technical aspects related to the Database and to upload several projects.
The IT expert from the company that developed the IISG Database, guided the participants and provided an explanation during the two-day meeting. He assisted Albanian representatives in opening the accounts in the IISG-D.
The IISG Secretariat informed the Ministry of Interior of Albania, about the three Methodologies to be presented for adoption in the next 6th Board meeting as Methodology of Response Mapping, Methodology of needs mapping, and Methodology of IISG Database, thus linking the processes of mapping needs and mapping of responses with the process of mapping the support.
The IISG Secretariat was represented at this meeting by the Head of Secretariat (HoS)/Action Leader, Mr. Agron Sojati, and Subject Matter Expert Mr. Eros Andoni.