IISG Secretariat meeting with French Representatives, Belgrade, Serbia

IISG Secretariat meeting with French Representatives, Belgrade, Serbia
Thursday, 27 January, 2022 @ 17:00

-

18:30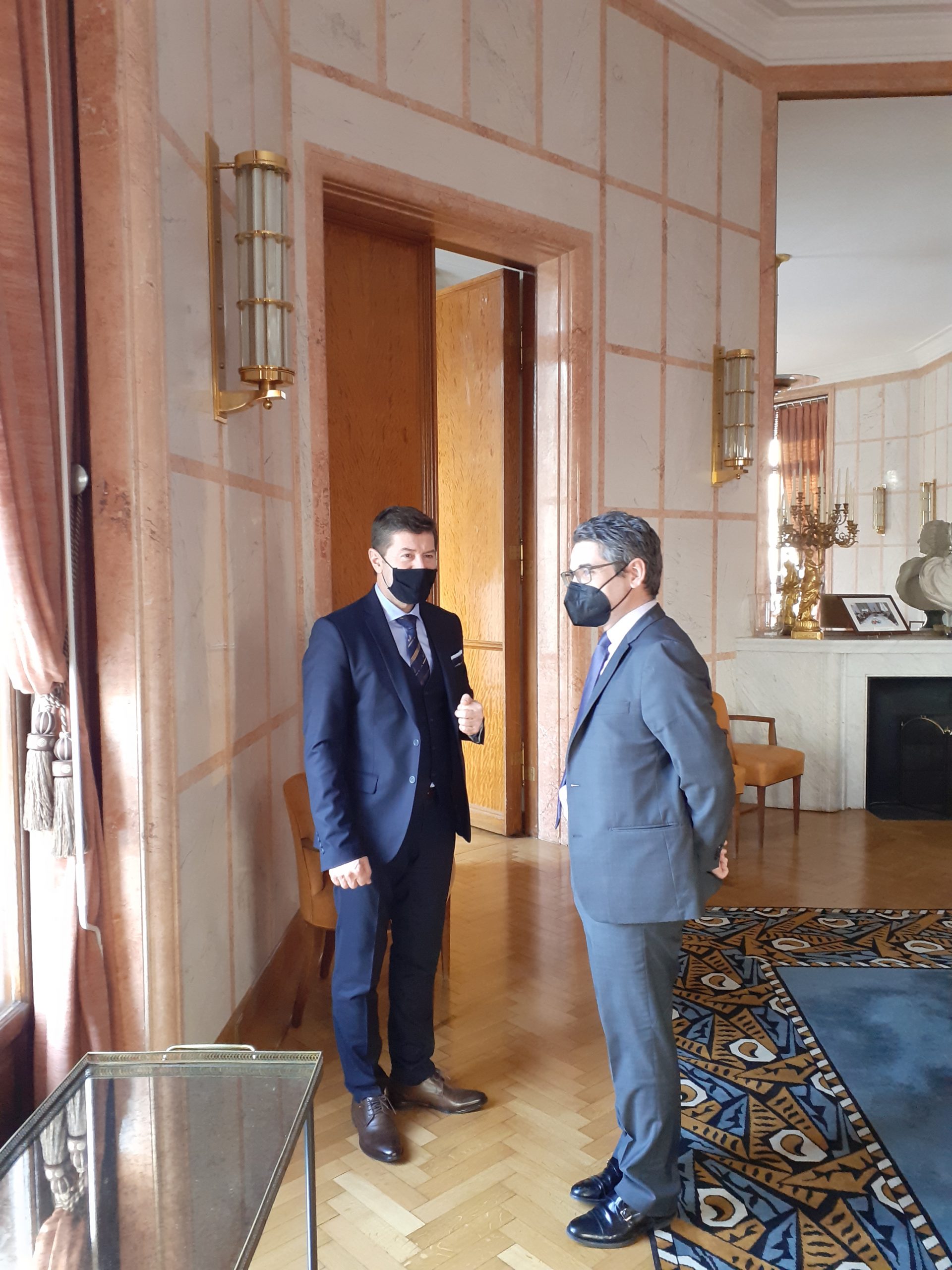 On the dates of the consultations with the Serbian authorities in Belgrade, the Secretariat had planned meetings with the IISG members, residing in Belgrade.
On the 27th of January 2022, the IISG held a meeting on the premises of the French Embassy with Mr. Constantin Prevelakis, Counsellor/Regional Coordinator of the French; center of expertise on security in South-Eastern Europe, Mr. Pascal Seurre, Adviser on small arms and light weapons, Mr. Philippe Dassonville, French police attache in Serbia and Montenegro, Mr. Christophe Bergeon, Customs attache South Eastern Europe and Balkans, Mr. Cedric Grousset, Advisor on the Cyber Balkans Project, Ms. Frederique Dubost, Liaison Magistrate at French Embassy.
The IISG Secretariat informed on finalizing the mapping needs, mapping responses, and the database in the area of Countering Terrorism, Organized Crime, and Border Security of WB Partners, and the preparation starts, on the upcoming 6th IISG Board meeting.
IISG Secretariat informed about the 3 Methodologies that will be ready for adoption in the next 6th Board meeting: Methodology of Response Mapping, Methodology of needs mapping, and Methodology on the IISG Database.
The French representative, elaborated on France's strategy for the Western Balkans, enhancing further bilateral cooperation with the countries in the region, saying that France's strategy for the Western Balkans aims to support and complement the work of the European Union to support the region's accession in the European Union. France will jump from political support to more concrete actions by providing funding and expertise for WB in all three pillars and promising full support to the IISG process, especially under the French presidency.
The IISG Secretariat was represented by the Head of the Secretariat, Mr. Agron Sojati, Ms. Maja Pinjo Talevska, and IISG subject matter expert, Mr. Eros Andoni.