IISG Secretariat meeting with State Secretary of Ministry of Interior of Romania

IISG Secretariat meeting with State Secretary of Ministry of Interior of Romania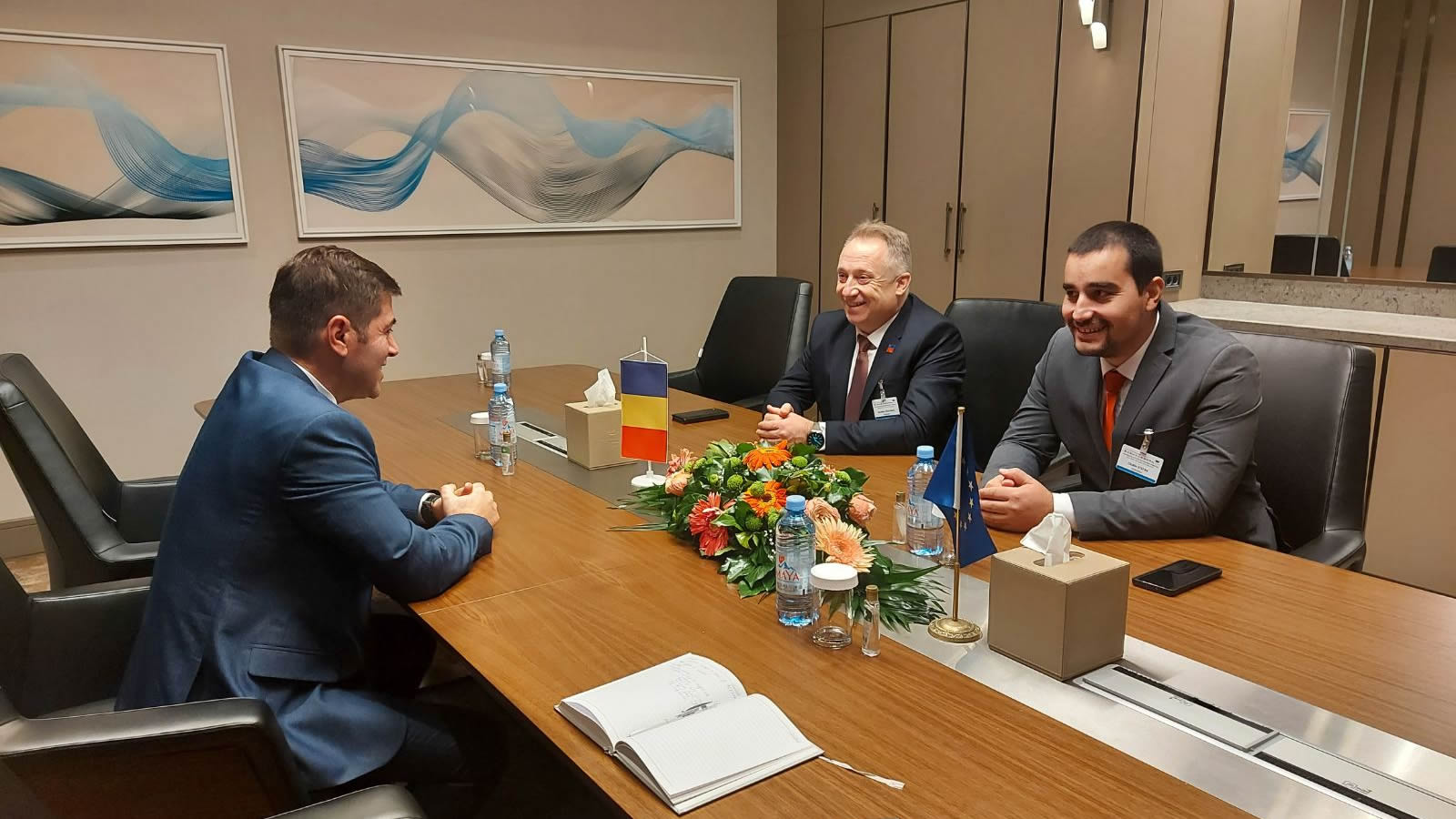 The Head of IISG Secretariat (HoS), Mr. Sojati met with State Secretary of Ministry of Interior of Romania, Mr. Aurelian Padururu, in Skopje on the 2nd of December 2021. The purpose o the meeting was to brief the Romanian Ministry of Interior on the IISG platform and seek their support to the IISG process.
The HoS of IISG Secretariat Mr. Sojati provided information on the aims and objective of the IISG and elaborated the developments on the three pillars: WB Counter Terrorism initiative, WB Countering Serious Crime Initiative and WB Border Security initiative.
During the meeting it was emphasized that the Romanian contribution to cooperation in the region in the three Pillars is important in supporting the WB Partners.  It was agreed that the Romanian delegation will inform the IISG on the outcome regarding partnership, upon internal consultation.