Meeting with EUD delegation in Skopje, North Macedonia

Meeting with EUD delegation in Skopje, North Macedonia
Wednesday, 26 October, 2022 @ 10:00

-

11:00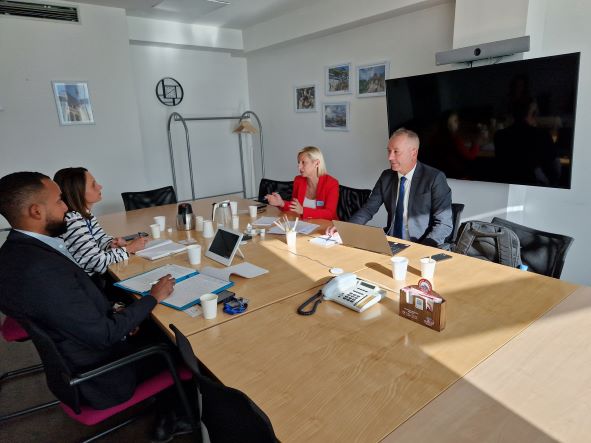 The IISG Secretariat met with representatives of the EUD delegation in Skopje on the 26th of October 2022. The IISG Secretariat provided short summary of the objective and the aim of the IISG, describing the activities related to the needs mapping process, response mapping process, and the IISG Database.
The IISG Secretariat explained the mapping needs process, and the first mapping reports for all 3 Pillars were developed, while on the response mapping process, the first pilot exercise was implemented while the actual process have started now, after the approval of the methodology. It is expected that the process will be finalized prior to the next IISG Board meeting intended to happen at the beginning of the next year 2023. During the meeting, it was explained that the IISG Database is now fully operational and provides the possibility to link the projects with the regional filters with needs mapping charts and there will be several levels of providing data on the database.
It was agreed that the EUD will send a request for login details and they will provide inputs, once requested by the IISG Secretariat.
The IISG Secretariat was represented by the Senior Expert/Deputy Head, Ms. Maja Pinjo Talevska, and Subject Matter Expert, Mr. Eros Andoni.