Meeting with MARRI in Skopje, North Macedonia

Meeting with MARRI in Skopje, North Macedonia
Wednesday, 26 October, 2022 @ 11:30

-

12:30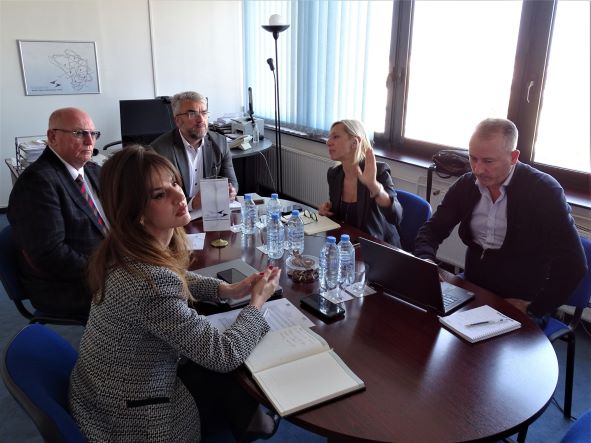 The IISG Secretariat visited on the 26th of October 2022, the Migration, Asylum, Refugees Regional Initiative (MARRI) in Skopje, to provide a short briefing on the activities undertaken in the past period.
During the meeting, IISG Secretariat informed on the activities related to the needs mapping process, response mapping process, and support mapping process i.e. state of play of the IISG Database.
The IISG Secretariat demonstrated the functionalities of the Database which include the project information to the representatives of MARRI, including implementers, and donors, the period of starting and ending of the ongoing projects, explaining the importance of the IISG Database towards the needs mapping and response process.
MARRI representatives expressed the readiness to support the IISG Secretariat on the visibility and work together on future activities of the IISG Secretariat. The importance of proactive membership to the IISG platform was also emphasized by both Secretariats.
The IISG Secretariat was represented by the Senior Expert/Deputy Head, Ms. Maja Pinjo Talevska, and Subject Matter Expert, Mr. Eros Andoni.