Meeting with NIPAC office in Skopje, North Macedonia

Meeting with NIPAC office in Skopje, North Macedonia
Wednesday, 26 October, 2022 @ 14:00

-

15:30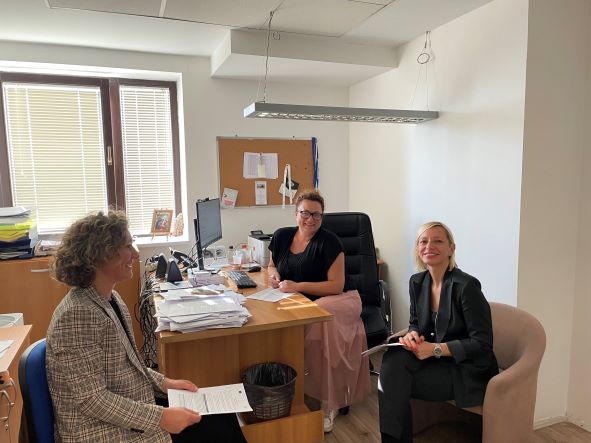 On the 26th of October 2022, the IISG Secretariat visited the office of NIPAC in Skopje. The aim of the meeting was to provide brief information on the IISG, as a regional mechanism established with a Commission decision, representing strategic EU-WB security partnership and strong regional ownership, with all Western Balkans Ministries of Interior/Security in this process.
The meeting provided an opportunity to brief the NIPAC office representatives on the latest state of play with regard to the IISG processes, thus explaining that the first cycle of mapping the needs is finalized and that the next steps are: mapping the Responses to those needs and mapping the support provided to those needs. With regards to the mapping of the license, it was explained that the IISG Secretariat developed a tool called the "IIGS Database" whose main aim is to map the Projects funded through various donors in the region in the area of security.
The NIPAC representatives provided a short briefing on their work. They expressed the readiness to work together with the IISG Secretariat on feeding with information regarding the ongoing and planned projects related to the 3 Pillars of the IISG.
The NIPAC representatives agreed about mapping the needs, and response mapping, as important products, saying that the IISG Database is an essential process of collecting information from the projects, and a perfect tool to map the needs and responses.
The IISG Secretariat was represented by the Senior Expert/Deputy Head, Ms. Maja Pinjo Talevska, and Subject Matter Expert, Mr. Eros Andoni.