WBCTi Pillar 1 Support Group Meeting of IISG in Sarajevo, Bosnia i Herzegovina

WBCTi Pillar 1 Support Group Meeting of IISG in Sarajevo, Bosnia i Herzegovina
Wednesday, 12 October, 2022 @ 12:00

-

16:30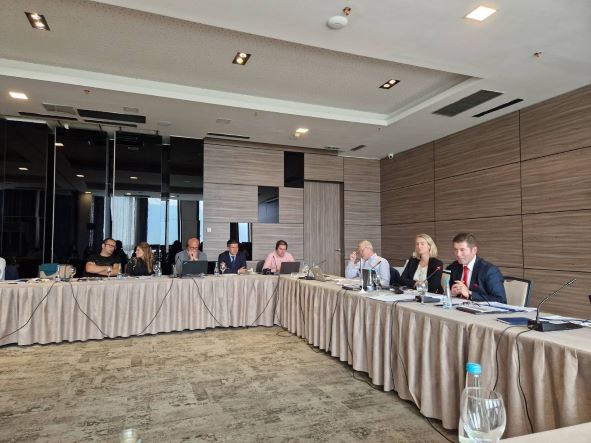 Following the decisions of the 6th IISG Board meeting, on the 12th of October 2022, the IISG Secretariat called the fifth WBCTi working group meeting.
This meeting served to present the state of play of the IISG Database, as well as to conclude the task of mapping responses for the second year (2021-2022).
The IISG Working Group concluded that the response mapping process will follow the proposal of the IISG Secretariat. On the other component, the one of the IISG Database, the work will continue to add information on the ongoing projects.
IISG Database will be completed by the end of the year 2022, and immediately the IISG Secretariat will start preparing the initial analysis of the projects.