Thematic meetings with WB Partners, Montenegro

Thematic meetings with WB Partners, Montenegro
Friday, 09 December, 2022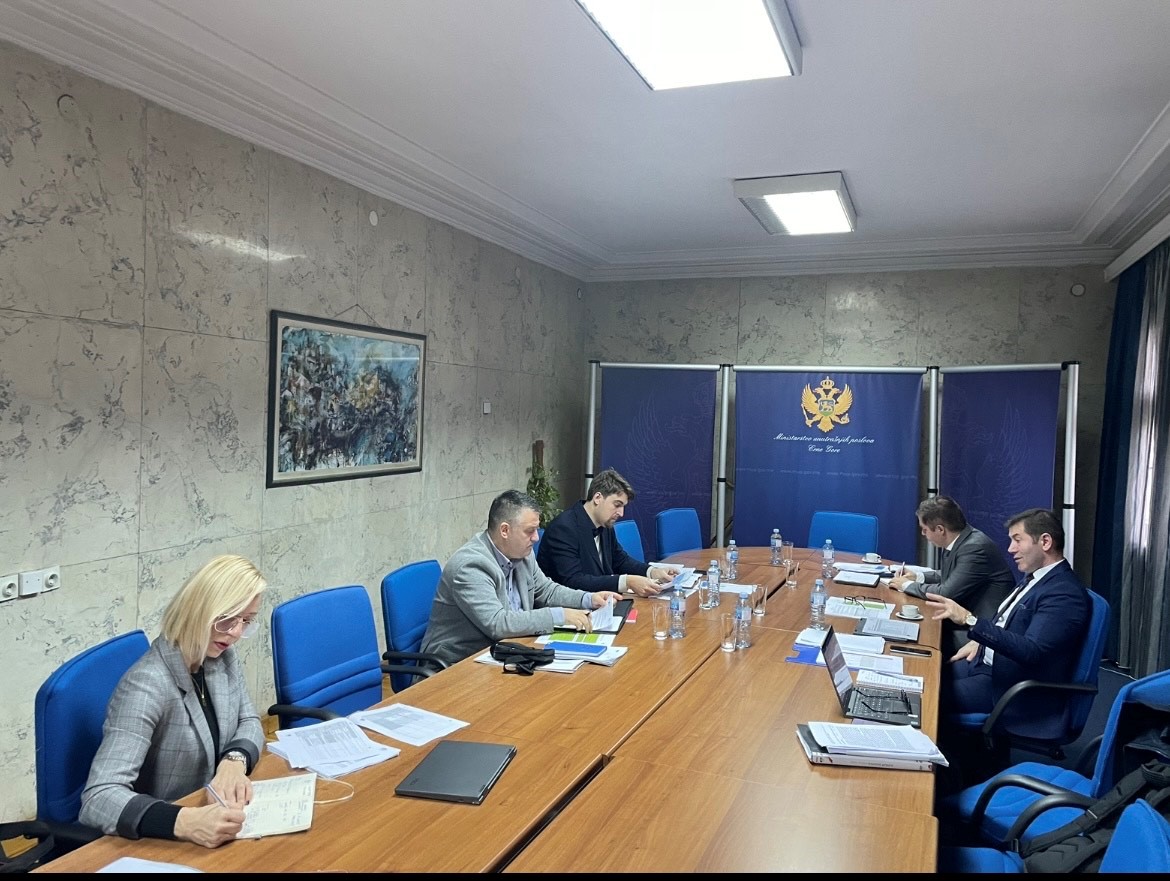 The IISG Secretariat met with the three structures per IISG Pillar on the 9th of December 2022, in Podgorica, at the offices of the Ministry of Interior. During the meeting discussion on the Response mapping process and support mapping process (IISG Database) were the main discussions in terms of what was done so far and the way forward.
The meeting was divided into two sessions, the first session, included discussions on the first inputs received from the Ministry of the Interior regarding the responses (charts), discussions on the first (pilot) narrative report, and the second session included discussion on the mapping support and providing information to the IISG Database.
During the meetings with the IISG Pillar, the IISG structures in Montenegro agreed on the proposed filters for the response mapping for Year 2, Montenegrin representatives agreed that the templates for mapping responses would be based on the "traffic light" reporting model i.e. green marking activities completed, yellow marking activities ongoing and red marking activities not started yet.
It was agreed that Montenegro on all three IISG Pillars for the 2021 narrative response mapping reports per Pillars will be provided by the end of December 2022 and the inputs from Montenegro on all three IISG Pillars for the 2022 response mapping report will be provided by the end of December 2022, the inputs will be provided based on the updated template model, covering the reporting period June 2021 to June 2022.
Regarding the IISG Database and the process of collecting data (information on projects), it was agreed that the process will be finalized in three phases, collecting and updating information on projects, interpretation of filters per project, and by January 2023 IISG Secretariat will provide reports per each IISG Pillar, analyzing with partners from Montenegro.
The IISG Secretariat was represented by the IISG Head of Secretariat (HoS), Mr. Agron Sojati, Deputy Head, Senior Expert, Ms. Maja Pinjo Talevska, IISG Subject Matter Expert Mr. Eros Andoni and Mr. Ibrahim Begic, IISG Project Assistant. (Photo available)